The Blacksmith Awards, presented by the Cincinnati chapter of the Public Relations Society of America, honor the best of Greater Cincinnati's public relations community, from talented, experienced practitioners to stellar work that has local, national and international impact.
Thanks for your interest in the 2018 Blacksmith Awards.
Our entry deadline has now passed, and submissions are currently being judged. We'll provide all entrants with a status update once judging is complete, which is expected to be by mid-October.
In the meantime, save the date for the evening of Thursday, November 15, when our annual Award event will take place, and winners will be revealed. This year, the event is at the Summit Hotel in Madisonville. Can't wait to see you there!
Jackie Koopman and Kathleen Williams, APR, co-chairs
Sarah Sampson
Faith Lynch
Elliot Campbell, Chapter Business Manager
2018 BLACKSMITH SPONSORSHIPS
Thanks to our current 2018 Blacksmith Awards sponsors. If are interested in becoming a 2018 Blacksmith Awards sponsor, visit the Cincinnati PRSA sponsorship page or contact Barbara Grimsley, APR, for information on packages and opportunities.
Presenting Sponsor


Platinum Sponsors










Gold Sponsor
Design Sponsor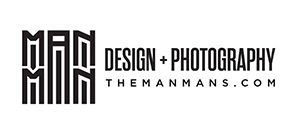 In-Kind Sponsor